When we got our 1963 MGB Roadster in 2000, it was a little worse for wear, to say the least. Most would have thought she was beyond repair and could, at best, be sold for parts. But at Sports Car Craftsmen in Arvada, Colorado, all we saw was the opportunity to take on the most perfect restoration job the British sports car industry had ever seen. 15 years later, we are proud to say that we have succeeded.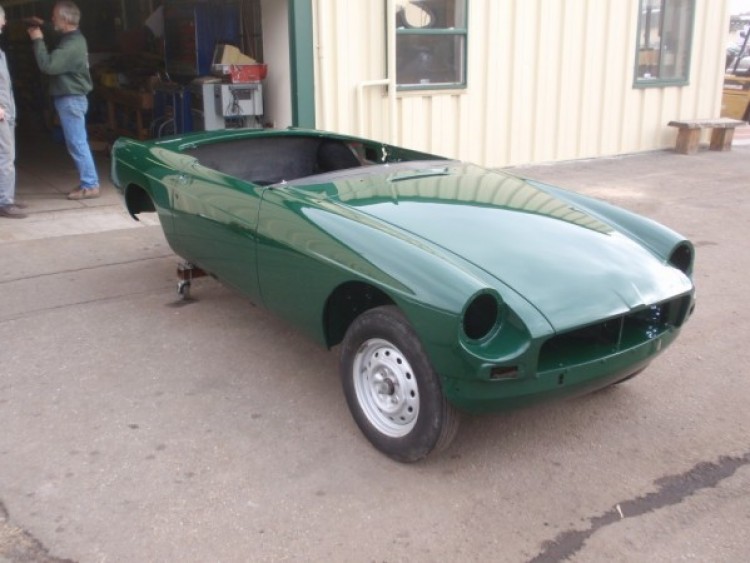 Authentic restoration of early model MGB Roadster
Everything in this 1963 MGB was original. Mostly because this car never really had a chance to get worn down and restored a few times over like most MGB's. Most MGB's are still around today, owned by the most loyal MGB enthusiasts and they've been through a few restorations. But this MGB Roadster came straight off the boat in November of 1963 from the UK to California, and before it really had a chance to tear up the original Dunlop tires on the California highway it came to a sudden fatal stop. The crash came after only 15,000 miles in 1964, and since then she's been sitting in a garage, hidden away from the world. Until 2000 when she made her way to Arvada, Colorado, and that's where the new adventure began.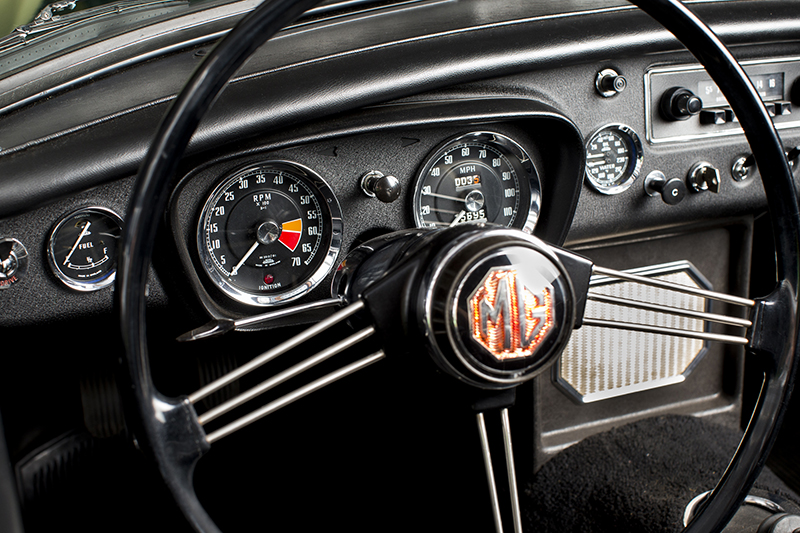 1963 MGB Roadster with all original parts
She was banged up and bruised, but with all the original parts, this car seemed too good to be true. Everything was original, from the interior, the seats, carpeting and tires. Not to mention the standard 4 gear transmission and all other mechanicals. All it needed was to be stripped down and spruced back up. It was a tireless, but rewarding process, and 15 years flew by. So did the dollars, but it was all worth it. You can't put a price on the perfect restoration. If parts needed to be replaced, like the front end due to the crash in 1964, we search far and wide before finally finding the original front end on an early model MGB that was still in great condition and could be placed on our Roadster, bolt by bolt.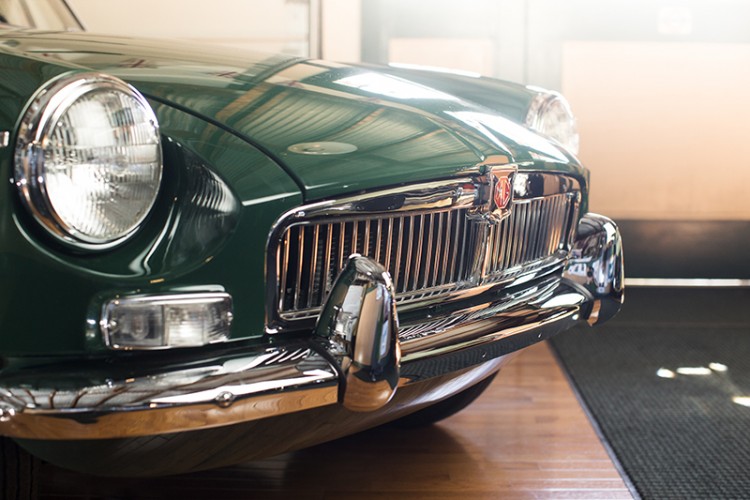 Keeping the 1963 MGB Roadster authentic
Our customers know that we have the best master welder in the car industry, so why not just re-create all the parts that needed to be replaced or fixed? Because we are purists! The perfect restoration meant finding all original parts, not just banging them out ourselves. This is why this project took so long. When you want perfection, you have to take the time to get it, and we did. Come check out the most perfectly restored 1963 MGB Roadster, and see why Sports Car Craftsmen is the best place to take your MGB for restoration, rust repair, maintenance or anything else you may need to keep you own British sports car thriving on the road. No one will handle your car with more love and care than the team at Sports Car Craftsmen in Colorado, just 20 minutes from downtown Denver. We know how to bring out the best in your classic car, from the inside out. See you at the shop.