The Austin-Healey 3000 was the most representative vintage British sports car built by Austin-Healey, a company established in 1952. It was produced between 1959 and 1967, and it was successful in many European Competitions.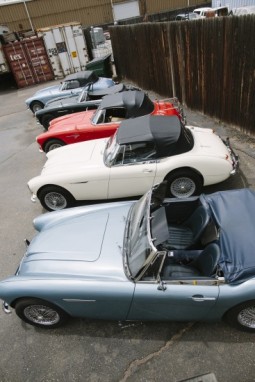 The Different Austin-Healey 3000 Models
3000 or Mark I
The first of the Austin-Healey 3000s to come out on the market was the Mark I on 1959. It had a 2.9L C-Series I6 engine. It was called the 3000 until the Mark II was released, hereafter called the Mark I and which was available in two different versions: the BT7 Mark I (2+2 seat version) and BN7 Mark I (2-seater).
Mark II
With an improved camshaft the Mark II was launched in 1961, and as well as the Mark I the Mark II, it came in two versions: the BT7 Mark II (2+2 seat version) and the BN7 Mark II (2-seat version). In the exterior of the car the main changes were a vertical barred front grille, wind-up windows rather than side curtains, an improved hood and a wrap-around windscreen.
Mark III
The Mark III was the last model produced for the Austin-Healey 3000. It was launched on 1963 with several improvements to the engine, like a new camshaft and valve springs, and twin SU 2″ HD8 carburetors, together with a new design of exhaust system that made this car the fastest and most luxurious of the Healey's 3000. For the Mark III, only the 2+2 seat versions were made.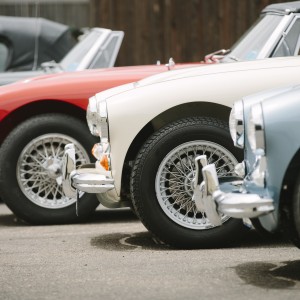 At Sports Car Craftsmen We Specialize in the Service, Repair And Restoration Of Austin-Healey Vintage Classics Cars
At Sports Car Craftsmen we have a passion for British Classics Sports Cars. We know Austin-Healey owners love their car and appreciate the history of where it comes from; this is why our shop provides the best service for Austin-Healey and all vintage British Sports Cars in Colorado.
Our schedule is Monday to Friday from 8:00 am to 5:30 pm – Saturday from 9:00 am to 12:00 pm. Or call us: (303) 422-9272 to schedule an appointment.