We Have One Of The World's Largest Used Parts Supply For Your Vintage British Sports Car
Having a classic car and being able to maintain it in optimal condition can be tricky sometimes. As time goes by, it can get harder and harder to find the right parts for your vehicle to function properly.

At Sports Car Craftsmen we specialize in the service, repair and restoration of British classic sports cars. We have one of the world's largest used parts supply for your vintage British sports car, being able to guarantee we will have the part your car needs to be functional; and if we don't have it, we will build it!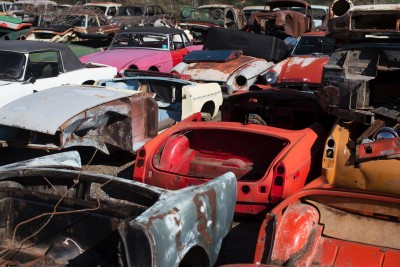 In certain cases parts are unavailable, or the ones that are available are of unacceptable quality to meet the standards we require. But that doesn't stop us, we are problem solvers so we decided to make numerous parts of our own manufacture. With Chris Jones on our team, we have a world-class fabricator on our side.
Having our own parts department and being able to create our own parts when needed, guarantees that your British classic sports car will receive the best quality service in the market. If you want your car to have the best parts, bring it to the best.
We Have The Best Stock Of Parts To Care For And Service Your British Sports Car
We have one of the world's largest inventories of used parts, as well as the Rocky Mountain region's largest new parts inventory, to provide you with any part your vintage British sports car may need.
We specialize in the service, repair and restoration of MG, Triumph, Austin-Healey, Jaguar, and Sunbeam cars from the 1940-70s. We also work on Classic Mini, Morris, and Rover cars among others, as well as some honorary British sports cars: Volvo 1800s and Datsun roadsters.