MGBs may have been at the forefront of driving technology during their original run, but standards have changed in the intervening 40 years. The "Safety Fast!" motto now applied to these cars is a study in irony, given their lack of modern safety equipment and their frequent appearance on highway shoulders across the country. Unlike our other showroom cars, this 1977 MGB is stock in almost every respect — except under the hood. Using a few well-chosen modifications, it's possible to make an MGB vastly superior to the originals without sacrificing the character of the car.
The B your B can be like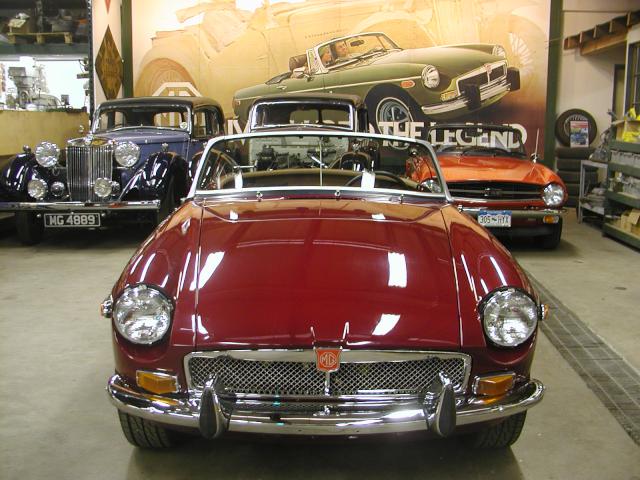 Our standard approach to modernization focuses on drivability. This MGB sports a Nissan 5 speed conversion paired with a supercharger from Moss Motors. The result is a lively, responsive ride. It can overtake semis or conquer mountain passes without breaking a sweat. The only limits are the fortitude of your backside and your tolerance for fun.
MG experts will also notice that, despite its later model year, our MGB sports chrome bumpers, not the rubber bumpers introduced in late 1974. In our opinion, the styling of the original MGB greatly contributed to its iconic status. Replacing the original chrome bumpers recaptures so much of the character lost in later modifications. We have also lowered the car an inch, which may sound inconsequential, but which dramatically improves the handling.
Many people are skeptical of some of these big-ticket items, but a test drive highlights the bang you get for your buck. If you want to drive your car and actually enjoy the experience, updating it with a modern transmission and supercharger will bring you years of joy with your British car.