The change from chrome to rummer bumpers for the MGB
Since 1962 the MBG had remained more or less the same. In 1974, this was all about to change. The world's most beloved sports car was about to undergo a radical change. Because new National Highway Traffic Safety Administration (NHTSA) regulations, the traditional chrome bumper was about to be replaced by the rubber bumper, much to the dismay of MGB enthusiasts. If you are the owner of a late model MGB and want to go back to the chrome bumpers of the early models, then take your MGB to Sports Car Craftsmen in Colorado. We know how to do the conversion right.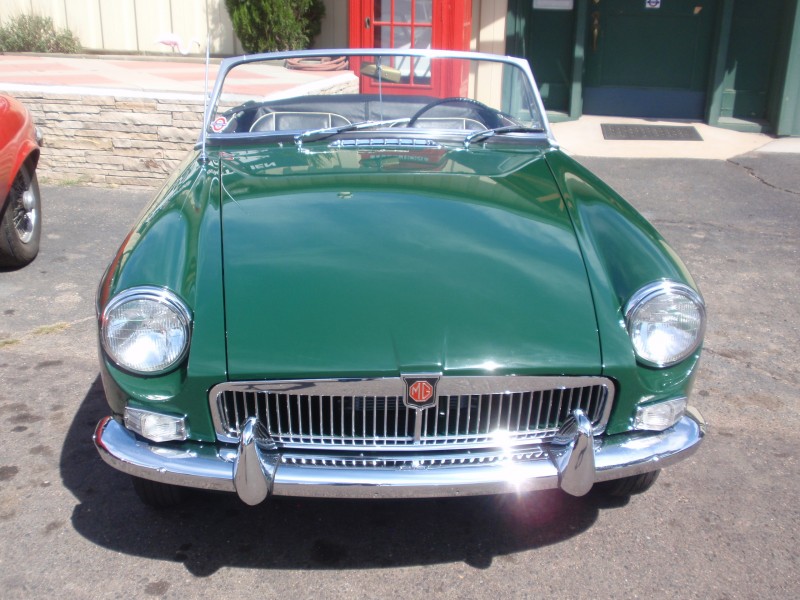 The new rubber tipped bumpers for late model MGB's
The new black rubber bumpers were hated in the world of British sports cars. But it was a necessary evil in order to comply with new safety regulations. Early 1974 models tried to meet safety regulations by adding large rubber overriders molded over metal and bolted to the standard chrome bumper. This solution did not last long, and by the end of 1974, the "new" MGB models were all fitted with the much safer polyurethane over steel bumpers with a semi-glass black finish. Unlike their chrome predecessors, these new bumpers could withstand an impact of up to 5mph without causing any damage to lamps, body panels, paint, trip or fasteners. This crash test was also designed to strike a bumper 16-20 inches off the ground. This was not good for the low-riding MGB, and the late model MGB's have a raised suspension of 1.5 inches from the early MGB's in order to comply with NHTSA regulations. In fact, the new bumpers did more than just comply with the new safety regulations, they exceeded them.
Need Help Converting your late model MGB "rubber" bumper to chrome in Denver?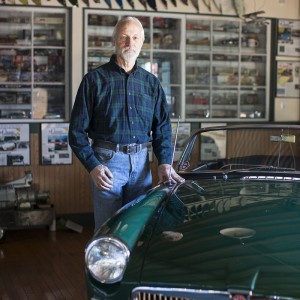 At Sports Car Craftsmen we have dedicated our lives to restoring, maintaining and preserving the British sports car. If you have a late model MG with the rubber bumpers and want to restore it back to chrome, drive by Sports Car Craftsmen in Arvada, just 20 minutes from downtown Denver. We know that you won't just hand over your British sports car to just anybody, but you can trust your car in our hands. If you don't believe us, stop by and check out our own 1963 MGB that we have been fully restoring for the past 15 years. Don't just take our word for it, let our work speak for itself.