On our previous blog we talked about 3 very important tips before buying a British classic sports car. Today we want to talk about other 3 important tips for you after you buy it.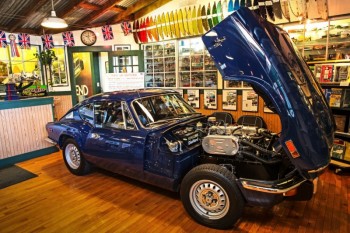 Protecting The Car Paint
Keeping your British classic sports car paint in good conditions is not that hard, all you need is to wash it regularly with a good quality soap designed especially for car use. We recommend you wash your vintage British sports car in sections, so that the soap doesn't begin to dry on the paint before you take it off. We also recommend to use a microfiber towel in order to prevent scratches when you dry the car. After you wash it, it's very important to apply wax to provide extra protection to your car paint.
Keep Your British Classic Sports Car In A Garage Or Buy A Cover
The biggest enemy of any car is the weather. Keeping your British classic beauty on a garage or buying a special cover for your car model, is the most effective way to protect your classic sports car against weather damage.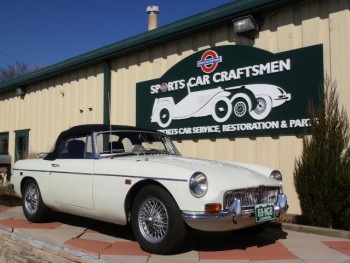 Drive Your Car Periodically
Driving your car periodically helps the car's engine maintain good conditions. It will also prevent the battery to go dead and to get flat tires. Also, driving your classic sports car frequently will keep it running more smoothly and save you from maintenance and repair costs.
At Sports Car Craftsmen We Specialize In the Service, Repair and Restoration of British Classic Sports Cars
Our shop provides the best service for all vintage British Sports Cars in Colorado. We've been in Denver since 1998, providing repair and restoration services for MG, Triumph, Austin-Healey, Jaguar, Sunbeam, Rover and Classic Mini Morris cars from the 1940-70s.
Whatever you need for your classic British sports car, from a simple tune-up and oil change, to engine rebuilds or a full-scale restoration, contact us today. Our schedule is Monday to Friday from 8:00 am to 5:30 pm – Saturday from 9:00 am to 12:00 pm. Or call us: (303) 422-9272.