In keeping with Sports Car Craftsmen's venerable tradition of supercharging cars at every available opportunity, we jumped at the chance to make this TR-250 the first car in the country to be supercharged with Moss Motor's latest conversion kit. Between the original overdrive and the supercharger, this singular piece of British automotive history is now a joy to drive, no matter the weather.
Amazing Transformation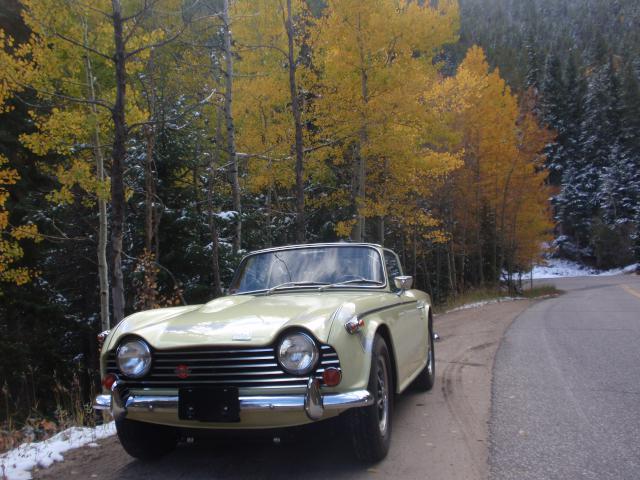 The TR-250, produced between 1967 and 1968, bridged the gap between the classic TR4 and the completely redesigned TR6. The TR-250 combined the Michelotti-designed body of the TR4 with the overhauled chassis of the TR6 and a 2498 cc cylinder engine. With only 8,484 cars produced for the American market, this TR-250 is a rare example of a pivotal moment in Triumph's design history. The Surrey top, used only on the TR4 and 250, featured a rigid rear window and a removable middle section available in both hard and soft options. Both sections could be removed on sunny afternoons, but for those sensible drivers who didn't want to take their chances with England's fickle weather could keep the rigid rear section in place and store the soft top in the trunk for inevitable rain showers.