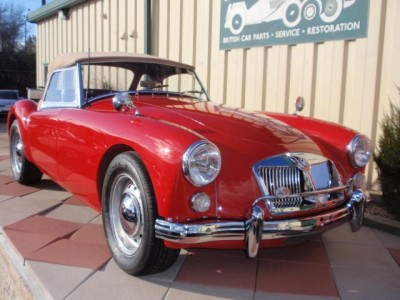 The MG MGA was launched in 1955 at the Frankfurt Motor Show, and this car had a completely different style than the previous MG models. This beautiful vintage British sports car was sold primarily in America, and only 5,869 cars of the 101,081 that were made, were sold on Great Britain. According to British classic sports cars experts, the MG MGA is the archetype of the modern sports car.
MG MGA Models
MG A 1500
The MG A 1500 was the first MGA to appear in the market, and it came with a 1.5 Liter B-Series engine that produced 72 hp. The production period for the MG A 1500 was from 1955 to 1959.
MG A Twin Cam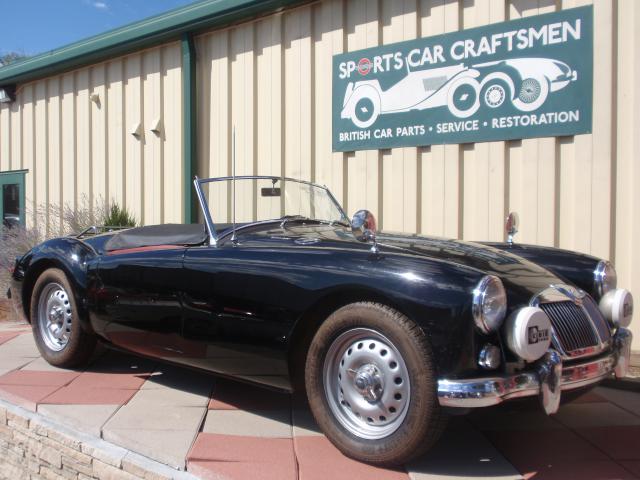 The MG A Twin Cam appeared in the market in 1958 and the main difference from the MG A 1500, was its bigger 1.6 Liter B-Series DOHC that produced 108 hp, making the MG A Twin Cam a much faster sports car than the MG A 1500. This amazing car ended production in 1960.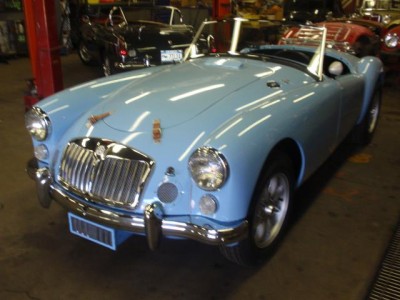 MG A 1600 & MG A 1600 Mark II
In 1959 MG build the MG A 1600 with a1.6 Liter engine that produced 80 hp. They made some changes in the exterior of the vehicle, such as the front turn indicators and separate stop, tail and turn lamps in the rear. The MG A 1600 ended production in 1960 and was replaced by the MG A 1600 Mark II, which came with a minor increase in the engine from 1,588 cc to 1,622 cc, producing 93 hp. The MG A 1600 Mark II ended production in 1962.
At Sports Car Craftsmen We Specialize In The Service, Repair And Restoration Of MG And Any Other British Classic Sports Car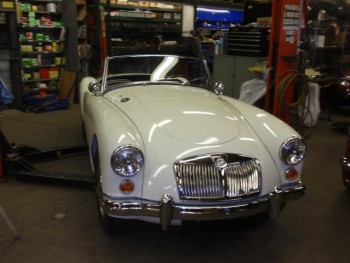 We know British sports car owners love their car and appreciate the history of where they come from. This is why our shop provides the best service for all vintage British Sports Cars in Colorado. We've been in Denver since 1998, providing repair and restoration services for MG, Triumph, Austin-Healey, Jaguar, Sunbeam, Rover and Classic Mini Morris cars from the 1940-70s.
Whatever you need for your British classic sports car, from simple tune-ups and oil changes to engine rebuilds or a full-scale restoration, contact us today. Our schedule is Monday to Friday from 8:00 am to 5:30 pm – Saturday from 9:00 am to 12:00 pm. Or call us: (303) 422-9272.