At Sports Car Craftsmen we have over 100 years of combined experience on staff. We work with passion every day to deliver outstanding results to our customers, and that's what makes us different. Today we would like to introduce you to our staff, so you can get to know us better.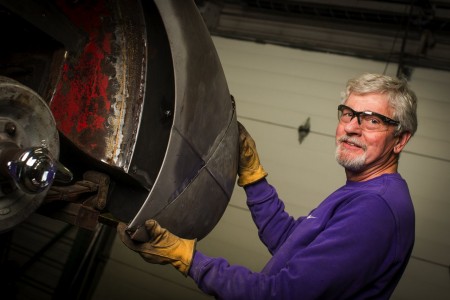 Paul Dierschow is the owner of Sports Car Craftsmen and he has been in the British sports car business since 1973. As part of his experience, he has a BS in Civil Engineering and a Masters of Business Administration, both from the University of Colorado.
Ted Ax has been Paul's henchman since 1983. He has a very important role in our day-to-day car fixing and taking care of the odd phone calls.
Chris, also known as Dr. Jones, The Metal Magician because of his incredible abilities with metal. He is the man in charge of taking care of the rust repairs, fabrication and body building we perform at our shop.
Jay has been on the automotive business for many years and his experience in the car world provides a lot of value to our staff. He used to run a Volkswagen shop across town in the past.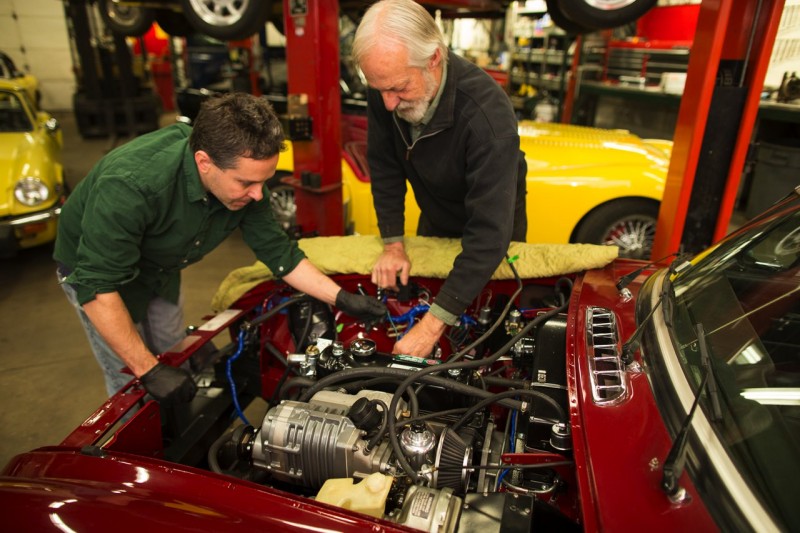 Sports Car Craftsmen – Experienced and Passionate Staff at your Service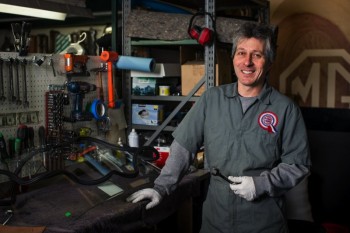 Our shop can serve all of your vintage British sports car needs, bumper-to-bumper. We've provided parts, service, repair and restoration to Colorado's sports car community since 1998. We specialize in the service, repair and restoration of MG, Triumph, Austin-Healey, Jaguar, and Sunbeam cars from the 1940-70s. We also work on Classic Mini, Morris, and Rover cars among others, as well as some honorary British sports cars: Volvo 1800s and Datsun roadsters. No other place will care for every detail of your British Car as you do. We will!
You won't imagine all the services Sports Car Craftsmen can provide for your British classic sports car, from simple tune-ups and oil changes to engine rebuilds or a full scale restoration. All with supreme care, skill and precision. View our Restorations Gallery for more of our British Car Restoration Projects. Call us today