The Foundation of Jaguar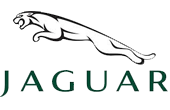 Founded in 1922, Jaguar has been one of the most representative Car Companies in all Europe. At the beginning the company name was Sallow Sidecar Company, and it was founded by William Lyons and William Walmsley, two motorcycle enthusiasts. After the World War II, the company name was changed to Jaguar in order to avoid any misunderstanding with the SS initials.
The First Sports Car Launched By Jaguar
In 1948 Jaguar manufactured the Jaguar XK120, which was the first sports car created by the company after the name was changed to Jaguar.
The XK120 was launched at the London Motor Show as a two-seater and it had the new XK series inline six-cylinder engine. The car was available in two open versions: first the two-seater known as well in the US market as the roadster, and then the drophead coupe. The Jaguar XK120 had an engine with 3.4-liter DOHC Straight-6 with 180 hp and a top speed of 120 mph that made it the fastest car in the world in 1948.
Jaguar XK120 First Race Victories
The first race victory ever that the Jaguar XK120 had was in 1949, in the Silverstone Circuit in England. In January of 1950, the XK120 had the first competition victory in America, which took place in Palm Beach Shores, Florida.
At Sports Car Craftsmen We Specialize In The Service, Repair And Restoration Of Jaguar Cars And Any Other British Classic Sports Car
We know Jaguar owners love their car and appreciate the history of where it comes from. This is why our shop provides the best service for Jaguar and all vintage British Sports Cars in Colorado. We've been in Denver since 1998, providing repair and restoration services for MG, Triumph, Austin-Healey, Jaguar, Sunbeam, Rover and Classic Mini Morris cars from the 1940-70s.
Whatever you need for your Jaguar, from a simple tune-up and oil change, to engine rebuilds or a full-scale restoration, contact us today. Our schedule is Monday to Friday from 8:00 am to 5:30 pm – Saturday from 9:00 am to 12:00 pm. Or call us: (303) 422-9272.