Having a good mechanic that you can trust for the service, repair or restoration of your British classic sports car, is hard to find these days. Here are 5 reasons why you should bring your vintage British sports car to us.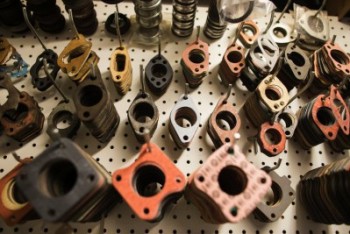 Experienced Staff
Our professional staff has more than a hundred years of combined experience in vintage British sports cars from 1940 to 1970. This experience and our specialized staff, guarantees that you pay for a job well done and that your British classic sports car is in the best hands.
Parts Department
At Sports Car Craftsmen we have one of the world's largest inventories of used parts, as well as the Colorado largest new parts inventory. As a part of our inventory, we have 23 shipping containers which are dedicated to store cars and parts. We also have more than a hundred cars in our yard that don't run any more, but still have useful parts.
Customer Service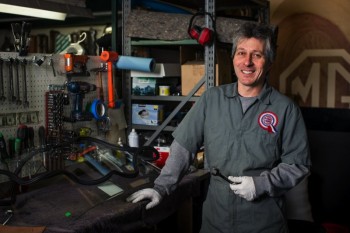 We value all of our customers and are committed to deliver the highest quality service possible. We always look forward to exceed your expectations.
Services
It is our main goal to provide our customers all the services their British sport car may need and any additional requests they may have.
Customer Satisfaction
Our customer's complete satisfaction is highly important for us. That is why we work carefully and hard and on every vehicle project that we receive. We take care of every single detail in the process, to make sure that we provide the high standard quality service you deserve.
We Have The Best Shop For The Care And Service Your British Sport Car Deserves
Our new facility contains three main working areas that allow us to work on several simultaneous projects. They can go from simple oil changes and tune-ups, to engine rebuilds and full scale restorations.
We specialize in the service, repair and restoration of MG, Triumph, Austin-Healey, Jaguar, and Sunbeam cars from the 1940-70s. We also work on Classic Mini, Morris, and Rover cars among others, as well as some honorary British sports cars: Volvo 1800s and Datsun roadsters. Call us today and let us show you why we are the best Vintage British sport cars shop in Colorado. View our Restorations Gallery of some of our British Car Restoration Projects.