Sports Car Craftsmen, LLC
Whether it's a simple oil change, a full restoration, or anything in between, you can be confident that we'll take good care of your car's needs. We want to share with you the joy of British motoring, but we'll also be here to support you through any kind of maintenance or repair your car may need. While the local Jiffy Monkey may give you a special deal on an oil change, they will never fuss over your car and worry more about the details than you do. We will.
What we do?
Our shop can serve all of your vintage British sports car needs, bumper-to-bumper. We've provided parts, service, repair and restoration to Colorado's sports car community since 1998, but we have over 100 years of combined experience on staff. We specialize in the service, repair and restoration of MG, Triumph, Austin-Healey, Jaguar, and Sunbeam cars from the 1940-70s. We also work on Classic Mini, Morris, and Rover cars among others, as well as some honorary British sports cars: Volvo 1800s and Datsun roadsters. The above picture was not staged– we often find ourselves with an abundance of cars, in a variety of makes and models (for more see our Line ups). We are a proud member of the British Motor Trade Association (BMTA), and strongly support our local clubs: the MG Car Club of England (Rocky Mountain Centre), the Colorado Association of Tiger Owners, the Rocky Mountain Triumph Club, Rocky Mountain Vintage Racing, participating in countless sports car events throughout the year.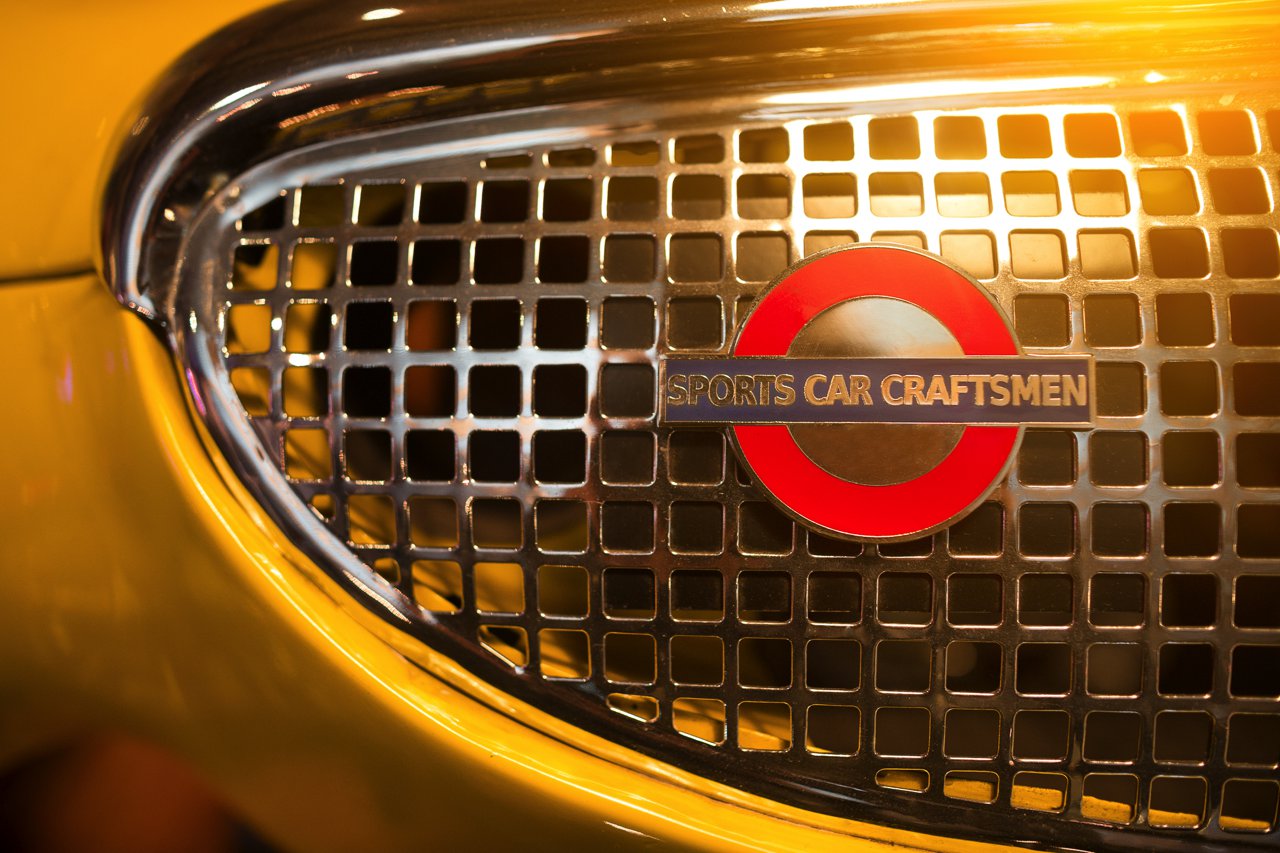 Active in the Community
As an original member of the BMTA, we take an extremely active role in organizing and facilitating discussions among the British car community. As such, it was our honor to host the 10th annual BMTA conference in February 2012, which drew 42 companies from across the country to Denver for a weekend of seminars, tours, and talk.
Featured in Many Publications
We have been featured in numerous national publications, including Classic Motorsports Magazine (most recently January 2015, March 2013, but also January 2007, September 2007, March 2008, September 2008, May 2009, March 2011 [twice], July 2011, November 2011 [three times], March 2012, July 2012), and on their website: Inside: Sports Car Craftsmen;  Performance & Hot Rod Business (October 2014); Austin-Healey Magazine (March 2015, October 2010, January 2011); MGB Driver (2009); and The Denver Post (October 7, 2010). In 2012, the fine folks at The Fast Lane Car spent a day at the shop and produced a video about our shop and what we do here. Check it out! See the services Sports Car Craftsmen can provide for your British sports car.